The best way to connect with Talents and Vendors
The most effective way to manage them Remotely
As a consultancy agency, we've been asked for 7 years how to find talents, vendors and how to manage them remotely. This is why we decided to bring all our experience and our network directly to you.
We've built the First Remote Job Board and gained the first place in Europe and Balkans.
With over 50.000 vetted candidates (and growing), if you are searching for suitable talents worldwide, this is the place where to go.
Designers, Software Developers, Copywriters, Marketers, Virtual Assistants and many more.
Everything, at the most convenient price.
Guaranteed by Luciano Castro & Partners.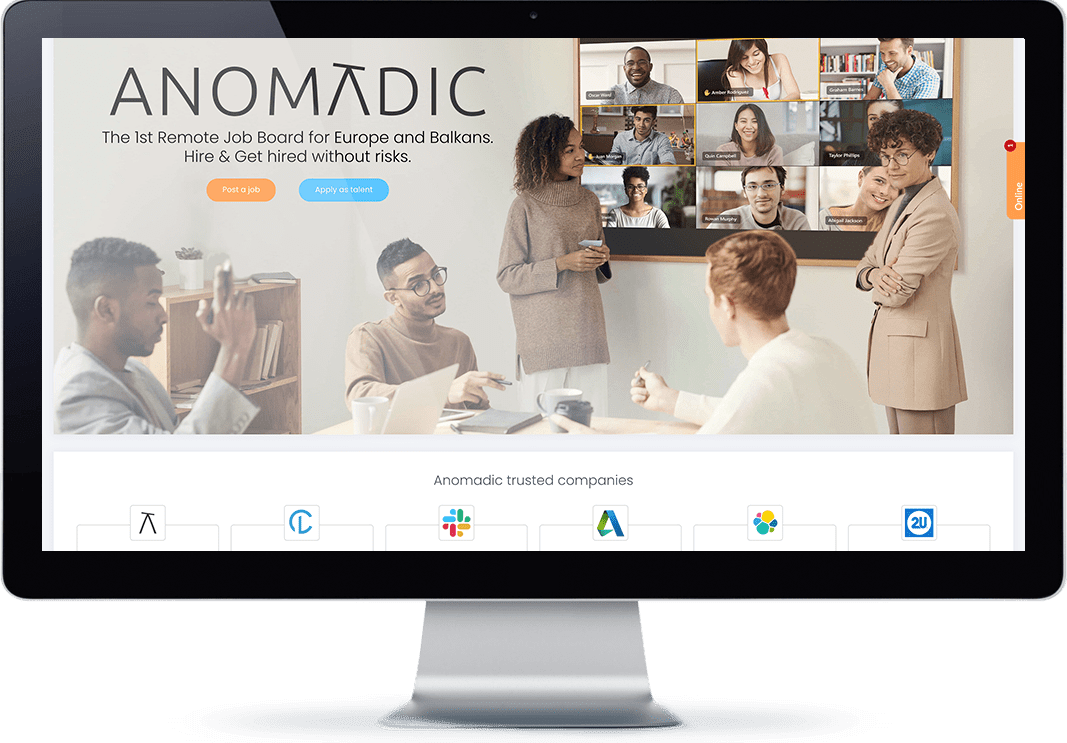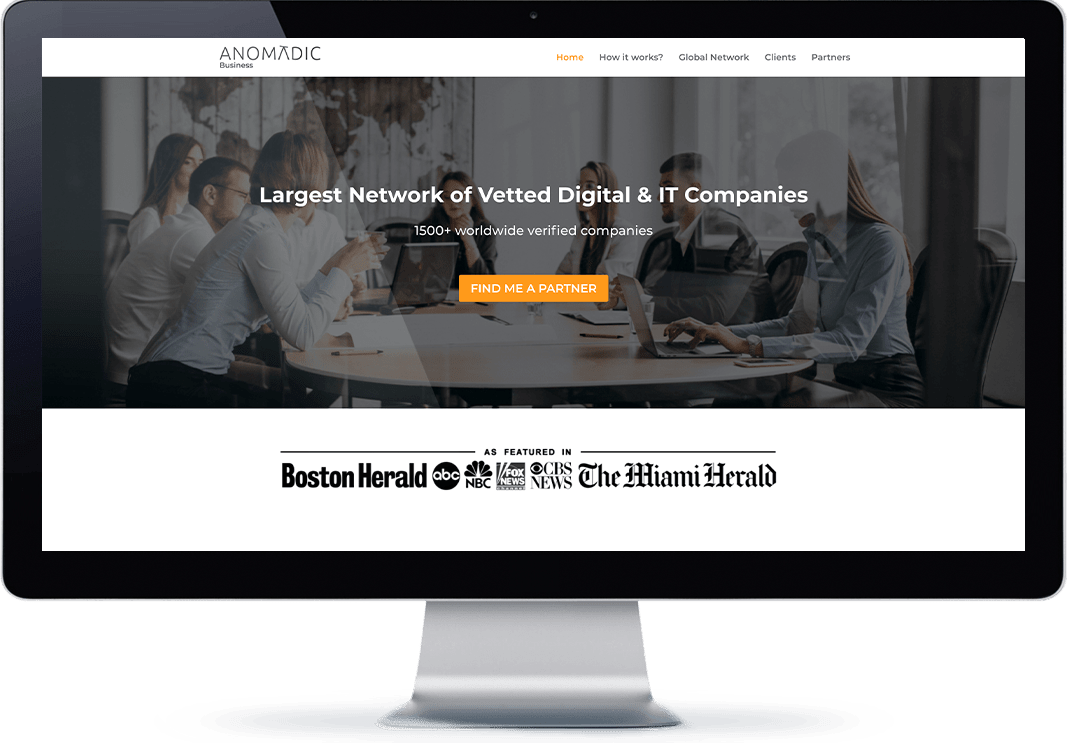 Are you searching for a Marketing Agency or a Security Firm?
Do you need a vendor able to take care of your development for a mobile Application?
We qualified and vetted more than 1.500 companies worldwide, from every size and need, in different industries and markets.
If you are searching for a vendor for your project, Anomadic Business is the place where to be.
True efficiency leads to freedom.
We have been working remotely for over 7 years with hundreds of people and companies, and everything we've learnt is part of our framework, that you can use in your company as well.
With our framework, you will see a 40% of improvement in your process, ability to hire people from everywhere and manage them without effort.
With our Framework, your team and organisation will reach that level of efficiency where it won't matter anymore where people are located.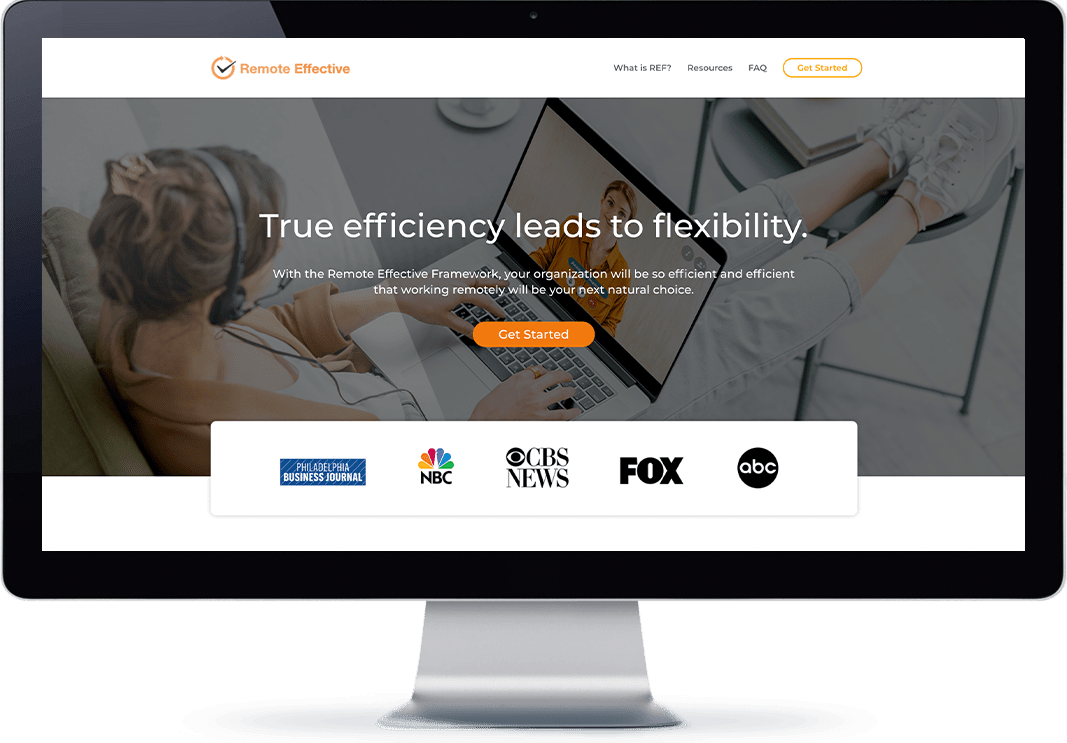 or Send us a message and we will contact you later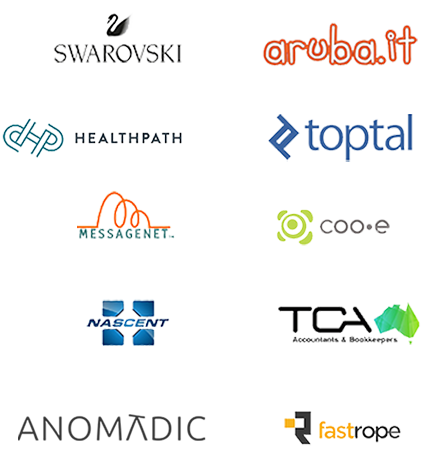 Contact information
Castro & Partners - P. IVA: 02325360515
Via Mannini 19, 52100, Arezzo - Italy
Phone: +39 0692949345
Contact: [email protected]

PRINCE2®, MSP®, P3O®, ITIL®, M_o_R®, MoV®, P3M3®, PRINCE Agile® and MoP®
are registered trademarks of AXELOS Limited. All rights reserved.
PMBoK® and PMP® is owned by the Project Management Institute.