Product discovery is a method of deep understanding to develop products that perfectly suit their needs. It's a critical stage in the product design process because if companies do not accurately prove or disprove their assumptions about their customers, they may waste time building products that nobody needs.
The vendor selection is a subsidiary process that allows clearly stating, defining, and approving those vendors which meet the requirements of the procurement process. Team selection is the cornerstone of a successful project. Teams should be comprised of people who have the right expertise to add value to the project as well as those who share the complementary skills needed to create a diverse team of experts.
Delivery Management is a much broader scale of project management. It is the organization, administration, and supervision of the people, processes, and technologies, which when combined into a comprehensive plan, provides the business and technical functions needed to successfully achieve what a client expects to receive.
A project assessment is a legislated planning and evaluation process. It is intended to ensure the environmental, social, cultural and economic well-being of residents and communities is protected from any significant adverse effects that may be caused by a development project.
Project evaluation is a systematic and objective assessment of an ongoing or completed project. The aim is to determine the relevance and level of achievement of project objectives, development effectiveness, efficiency, impact, and sustainability.
A growing concept in global economies, global company structures, and matrix structures. Companies create structures for some security or efficiency reasons and then create the org chart to govern the performance. The challenge for global leaders is to lead from a distance—from a physical distance.
An Agile methodology is a particular approach to project management that is utilized in software development. Agile is a proven way to transform your business, catalyze innovation, and accelerate profitable growth. We can help you scale Agile across your entire organization to improve time-to-market, boost quality, raise employee morale, and become a truly adaptive organization.
At its core, Lean is a business methodology that promotes the flow of value to the customer through two guiding tenets: continuous improvement and respect for people. We can help you scale Lean across your entire organization to improve time-to-market, boost quality, raise employee morale, and become a truly adaptive organization.
The waterfall model is a linear project management approach, where stakeholder and customer requirements are gathered at the beginning of the project, and then a sequential project plan is created to accommodate those requirements. The waterfall model is so named because each phase of the project cascades into the next, following steadily down like a waterfall.
or Send us a message and we will contact you later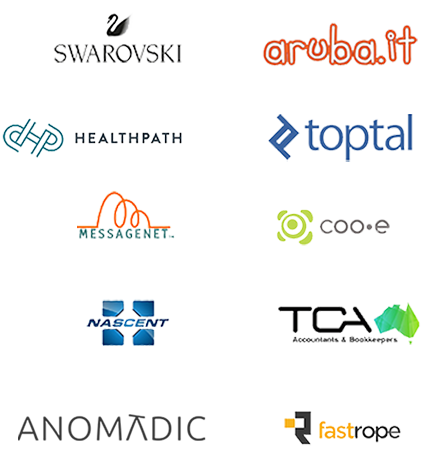 Contact information
Castro & Partners - P. IVA: 02325360515
Via Mannini 19, 52100, Arezzo - Italy
Phone: +39 0692949345
Contact: [email protected]

PRINCE2®, MSP®, P3O®, ITIL®, M_o_R®, MoV®, P3M3®, PRINCE Agile® and MoP®
are registered trademarks of AXELOS Limited. All rights reserved.
PMBoK® and PMP® is owned by the Project Management Institute.